5 Client Usage - Mutli-User Add-On License | Business Owners - Use Your Images (from One Collection) for Up to 5 Different Clients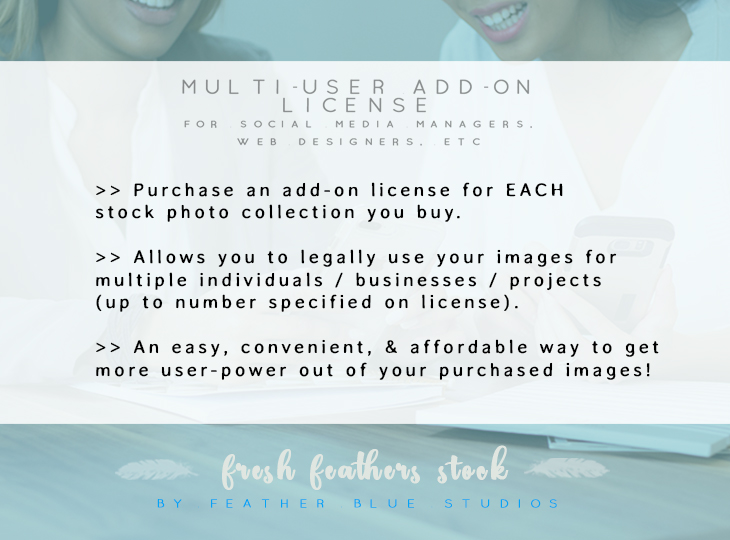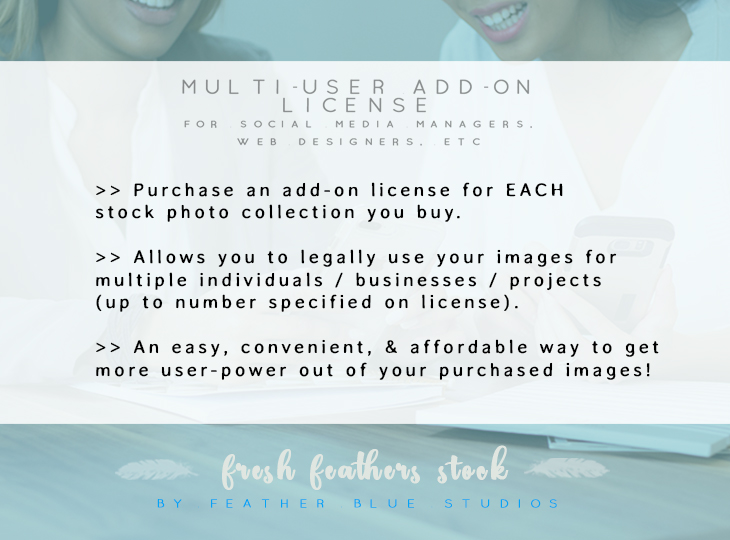 5 Client Usage - Mutli-User Add-On License | Business Owners - Use Your Images (from One Collection) for Up to 5 Different Clients
For Social Media Managers, Online Business Managers, Marketing Managers, Web Designers, and more…
>> Purchase as an ADD-ON to your image collection.
>> This will make your image usage valid for up to 5 of your clients (that you are managing — not meant to be a shareable / split-cost feature)!
>> A new license pdf will be downloadable upon purchase.
>> A super affordable way of simplifying your business and making your images available for multiple users!
>> If you purchased multiple stock collections, purchase an add-on license for EACH collection.
>> We will keep a record of your purchase and license on hand.
>> Thank you for being a hero amongst visual artists and abiding by copyright laws… you are so appreciated!